The number of Canadians with life insurance has increased over the past several years. Research has found that in the last six years alone, it has increased by 3.4 million.

Since the pandemic, more and more Canadians have been considering buying life insurance to protect their families. An Ipsos survey found that 63% believe that life insurance is key, and 26% said they thought their families would suffer financial ruin if they were to pass away. Yet, many who responded to the survey also demonstrated a lack of understanding of life insurance policies. They were unclear of the differences between term life insurance, permanent life insurance policies, universal life insurance or whole life insurance.

As life insurance brokers, we understand how confusing the industry can sometimes be. There are so many different insurance companies vying for your business. Canada Protection Plan is one of those life insurance companies that offer a range of coverage. They have become well known for quickly issuing guaranteed acceptance life insurance and don't require medical exams.

The immediate coverage can sound too good to be true, especially if you have serious health conditions. But are Canada Protection Plan's policies worth it?
Why Have Life Insurance Coverage?
In Canada, regardless of the type of life insurance policy you buy, the insurance company commits to pay your beneficiaries a death benefit when you pass away. Usually, this sum of money is enough to help your loved ones meet their financial obligations after you're gone. In turn for this protection of your family, you will be paying monthly premiums for your life insurance.

Having life insurance coverage provides you and your family with peace of mind. Whether you buy term life insurance or a permanent life insurance policy, you can rest easy knowing your loved ones will be taken care of when you pass away. If you have children or others dependent upon you, getting life insurance is a vital part of the caregiver's role.
What Is Critical Illness Insurance?
Critical illness coverage works similarly to life insurance. The difference is that you'll be the one receiving a critical illness benefit if you suffer serious health conditions, including cancer coverage. This money can help you during the recovery process when you can't work and have limited income. You can use the lump-sum payment for any expense you want. With Canadian Protection Plan, they offer four critical illness insurance policies, including:
This critical illness insurance focuses on heart-related conditions like heart attack, stroke, and coronary artery bypass surgery. The maximum benefit is $50,000.
Similar to Cardiac Protect, this critical illness insurance policy covers you for cancer, aplastic anemia, and benign brain tumours. The maximum benefit is $50,000.
Cardiac and Cancer Protect CI
This critical illness life insurance policy covers you for both heart-related and cancer conditions. As with the other critical illness plans, the maximum payout is $50,000.
Cardiac or Cancer Protect CI
The fourth policy will offer you critical illness protection against one of these conditions. If you're diagnosed with either a cardiac or cancer illness, you'll be paid a tax-free lump sum. The maximum benefit for this policy is $100,000.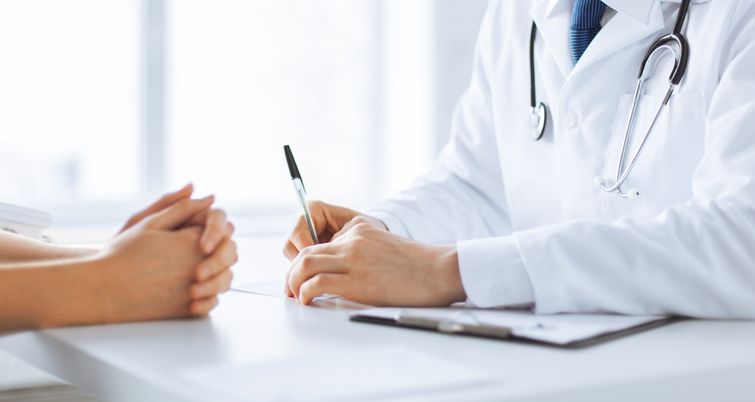 Additional Insurance Options
Canadian Protection Plan also offers other forms of insurance, including

Travel insurance – covers Canadian travellers for emergency medical costs if they get sick while they are travelling.

Visitors to Canada insurance– Non-Canadian citizens can also buy protection for medical costs while they are travelling in Canada or waiting on an application to move here.

Hospital cash benefit – offers protection if you are in the hospital longer than 24 hours.

Health and dental insurance – for those wanting extra coverage for health and dental expenses, the Canadian Protection Plan partners with Manulife to offer additional coverage for things that don't fall under the provincial health plans.
What Is The Canada Protection Plan?
While the name makes them sound like they are affiliated with the Government of Canada, they are not. Canada Protection Plan is an insurance company that has built its reputation on providing simplified-issue, no-medical life insurance.

Canada Protection Plan first entered the life insurance scene in Canada back in 1992. They are based in Ontario but also have an office in Montreal. For the last 20 years, they have focused on providing life insurance products to individuals who find it difficult to get approved for other permanent life insurance. The organization's reputation has been built on its quick, simple, easy, non-medical exam coverage options for those looking to buy life insurance. For example, older Canadians or those with health issues or even lifestyles that may exclude them from other life insurance policies. For example, older Canadians or those with health issues.

However, Canada Protection Plan's coverage is also a great option for those in relatively good health who want to get life insurance quickly with little fuss. Life insurance plans are underwritten by one of the oldest insurance companies in North America, Foresters Financial. The organization has a 140-year history in the industry. This connection has an added benefit for life insurance policy applicants. There are a number of membership benefits that are offered to its customers, such as:
Pros and Cons of Canada Protection Plan's Life Insurance
There are pros and cons to the Canada Protection Plan life insurance. Let's break them down.
Pros of Canada Protection Plan Life Insurance
Life insurance through CPP offers a lot of benefits for customers, such as:
Multiple Life Insurance Products
Canada Protection Plan has multiple life insurance products for consumers in all health categories. They really aim to offer life insurance to Canadians in any state of health. Most of these are simple, no-medical coverage policies, which makes it an attractive option for older Canadians. Their term life insurance policies are available in 10, 20, 25, and even 30-year coverages. The insurance company also offers whole life insurance policies with coverage amounts as little as $10,000. These life insurance policies can be ideal for those who want coverage for funeral expenses.
Life insurance policies are even available for non-Canadians, such as students, temporary residents, or those on a work visa. Applicants don't need to be Canadian citizens or permanent residents to qualify for life insurance coverage.
One of the main advantages of its policies is how quickly they are issues. It can take as little as 20 minutes to complete an application over the phone. And, it may only take a couple of days before the application is approved and you have immediate coverage.
Canada Protection Plan also offers life insurance that does not require a medical exam. For many Canadians, the medical exam requirement of life insurance providers can be daunting, if not outright scary. Accessing life insurance without absolutely no health exams is a big pro for CPP.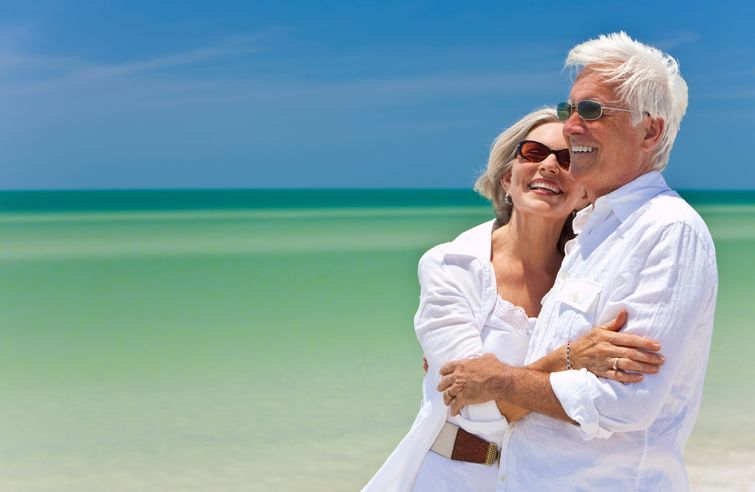 Longest Term Life Insurance Policy
Another reason that many people opt for life insurance from Canada Protection Plan is they offer the longest term life insurance policy at 30 years. Most life insurance companies offer term life insurance for 10- or 20-years at the most.
Coverage For Those With Health Issues
While many other insurance companies would decline coverage for Canadians who already have health conditions, Canada Protection Plan has more lenient requirements. That means you can get life insurance from Canada Protection Plan even if you have a serious health condition.
Cost is another bonus for Canada Protection Plan customers as the insurance company has some of the country's lowest and most competitive rates. Particularly for applicants that have prior health issues, the life insurance options offered by other insurance companies don't match the quality and affordability of life insurance offered by the Canada Protection Plan. An added bonus for those purchasing life insurance from Canada Protection Plan is that the premiums can be paid using a credit card. Having this option can make it easier for applicants to budget in premiums.
All of the term life insurance plans offered by the Canada Protection Plan can be converted to permanent life insurance policies until the applicant reaches the age of 70. Allowing life insurance customers the option to convert to permanent or whole life insurance allows them to continue having coverage into their golden years.
Cons of Canada Protection Plan Life Insurance
While Canada Protection Plan has a lot of pros, there are some drawbacks to their life insurance. These include:
One of the biggest drawbacks to Canada Protection Plan insurance is that it comes with higher premiums than other life insurance policies. If you don't have any health issues, you could pay less for life insurance by agreeing to medical exams and having a policy that is medically underwritten.
With Canada Protection Plan, your death benefit for beneficiaries will be capped at $1 million. That is the maximum coverage you'll be able to buy. If you want to have more coverage, you will need to buy an insurance policy from a different life insurance company.
There is a point where your life insurance coverage from Canada Protection Plan will end. Policies will not extend past 80-years of life. However, with other life insurance companies, you can get life insurance until you're 85-years-old.
In the scheme of things, Canada Protection Plan is a relatively new company in the life insurance industry in Canada. Canada Protection Plan began in 1992, and they're underwritten by Foresters Life Insurance company.

The two companies have merged, which gives Canada Protection Plan a stronger position. It can be difficult to find information on their financial strength.
Types of Canadian Protection Plan Term Life Insurance Policies
Canada Protection Plan offers various life insurance policies that aim to meet the needs of Canadians in different health categories. Some of their life insurance products include:
Canada Protection Plan Deferred Elite Term
This plan is designed to meet the needs of those with health conditions and those who have been denied insurance coverage in the past. There are no-medical exams needed to apply and your coverage could be up to $350,000. Terms are for 10, 20, or 25 years. You can renew your life insurance premiums until you reach 80-years-old or convert your term life insurance coverage to permanent life insurance until you are 70-years. The drawback to this policy is that the death benefit will only be paid out if you've been covered for at least two years or if the death was accidental.
Canada Protection Plan Simplified Elite Term
The simplified elite term life insurance policy is for those who are in good health but may have some lifestyle that inhibits them from finding insurance coverage from another company, for example, high-risk sports or activities. Applicants will not have to take a medical exam and term lengths are 10, 20 and 25 years. The death benefit can be up to $500,000 for those between 18 and 60 years of age and $350,000 for those between 61 and 70 years.
Canada Protection Plan Preferred Term
For applicants who want lower rates, more coverage and similar terms as the simplified elite insurance plan, there is the preferred term plan. Here, you can get coverage for up to $1 million. Term lengths are 10, 20, and 25 years.
Canada Protection Plan Express Elite Term
This is the best policy for those who have good health but don't want to have to undergo a medical exam to qualify for life insurance. The express elite term policy also has the lowest life insurance premiums. The death benefit is up to $750,000 for those under 50 and $500,000 for those under 60. This policy can be purchased for 20 or 30 years.
Canada Protection Plan Preferred Elite Term
Applicants willing to undergo a medical exam can qualify for the preferred elite term life insurance policy. It is available for 10, 20 or 25-year terms. The death benefit can be up to $1 million.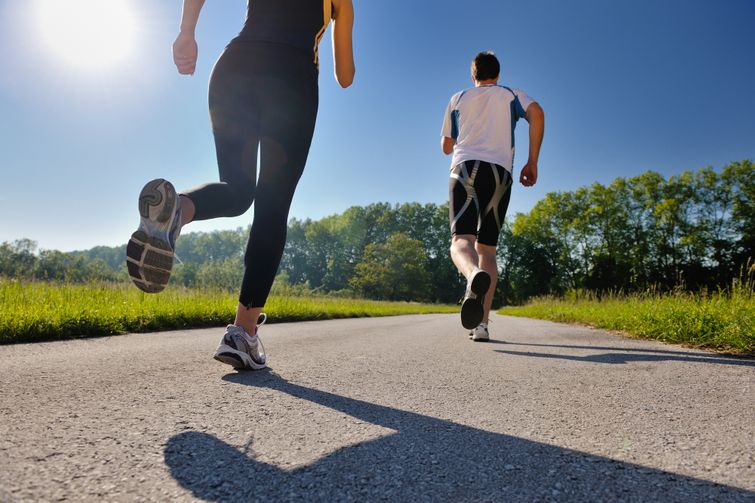 Why Work With Maple Bay Financial?
Maple Bay life insurance brokers understand the life insurance scene in Canada. We have over 200 years of collective experience, and we are happy to use that experience to better life for our customers.

We have families too, and we know how important it is to find the right life insurance coverage. Your Maple Bay insurance advisor will help you determine if Canada Protection Plan life insurance fits your needs.

Contact us to book your appointment today.