Life insurance is a great way to plan for the unexpected, but sometimes other things get in the way. After purchasing a life insurance policy, you may find that another insurance company offers much more affordable premiums, or, you have other financial decisions to worry about, like paying off your student loans. No matter what your reason is, you are considering cancelling your life insurance policy and that's okay.
In this blog, we explain whether you can or cannot cancel your term or whole life insurance policy. We will also touch on whether your respective insurance company can cancel your coverage as well.
Yes, You Can Cancel Your Life Insurance Policy
First, you are never tied into an insurance policy; it is possible to cancel a life insurance policy, no matter whether it's a whole life or term life insurance policy. However, cancelling should not be taken lightly. Cancelling your life policy can leave you without protection.

If you are sure that you would like to cancel the policy, call your issuing insurance company to speak to an agent. An insurance agent can answer any questions you may have and guide you through the cancellation process. Some life insurance products may have a specific process that you will have to complete to cancel the policy.

Choosing to stop paying premiums is another way to get your life insurance policy cancelled, but it's not recommended.
You May Not Get Your Money Back
If you are hoping to receive a lump sum back after cancelling your policy, you may be out of luck. You may not have enough cash value in your policy to receive a refund, or you may be ineligible to receive your money back.

Term life insurance typically allows you to cancel your policy and receive your cash value back within the 10 or 30 day period that you bought your policy. If you cancel term life insurance outside of your cancellation date, you will likely not receive your refund.

Take the time to think about whether cancelling your term insurance is worth it. If you cancel your term life policy, it could mean that you are left without coverage and the money you paid.

In contrast, permanent life insurance can offer some cash value back depending on the policy and how long you had it.

Permanent or whole life insurance policies typically have investment components. The investment component allows you to grow wealth, tax-deferred. The investment also helps your policy have a cash value when you go to cancel it.

Much like any other investment, your whole life policy will be worth more the longer you have had it. So before you cancel and cash out, consider whether holding on to your life insurance coverage is worth it.
A Life Insurance Company Can Cancel Your Policy
On the other hand, your life insurance company could cancel your policy, no matter whether you asked them to or not. Life insurance companies have the power to cancel any life insurance policy for several reasons. We will touch more on that below.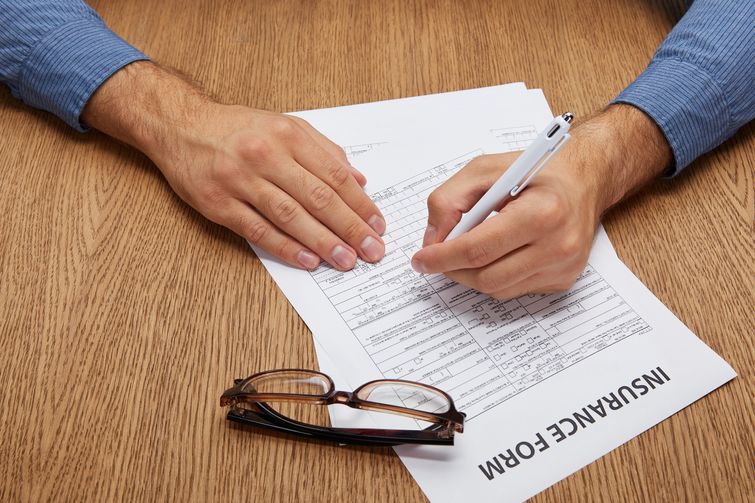 Why Your Life Insurance Provider May Cancel Your Life Insurance
1. Missed Life Insurance Premiums
Missing your payment deadline can cause your life insurance to cancel your provider to cancel your policy. Thankfully, most policies have a 30 day grace period for missed premium payments. But once the grace period passes, the insurance company will cancel the existing policy. They may also mark your account as "non-payment" which could negatively affect your ability to get insured in the future.
You should set up automatic payments from your bank account to your insurance provider. A consistent payment cycle will ensure that you never miss a payment or have your plan cancelled. Speak to a representative at your financial institution to set up your monthly life insurance premium payment.
2. False Information or Misrepresented Yourself
It's no secret that non-smoking, healthy individuals usually receive better, cheaper life insurance premiums. But that doesn't mean that anyone should lie to their insurance provider. If an insurance company finds out that you lied on your application, they can cancel your coverage.

Make sure to be completely truthful on your life insurance application. If you're going through a health crisis, mention it to your life insurance provider. Otherwise, a medical exam or medical bills will reveal it to them.

If you want to save money on your policy, do everything you can to make yourself as "low risk" as possible, i.e. quit smoking, be active, visit the doctor regularly, eat healthy, and live a relatively low-risk lifestyle.
Whether you or your insurance company cancel your coverage, you should purchase new coverage immediately. Life is unexpected, and anything can happen. If you are left unprotected, your family will not receive the death benefit that they are entitled to.
Our insurance brokerage can help you act quickly and secure other life insurance coverage. Reach out to us today. Our brokers can help you secure an affordable policy with a substantial death benefit.