According to a report from the Canadian Cancer Society (CCS), one in two Canadians will receive a cancer diagnosis in their lifetime. With the high rate of cancer diagnoses, more people are looking to buy life insurance while diagnosed with cancer. Insurance can help cover your medical expenses and pay your end-of-life expenses if need be.
If you have been recently diagnosed with cancer and are wondering how you can protect your family in the event of the unexpected, we can help. We will explain everything you need to know about receiving life insurance coverage while you have cancer.
Will Life Insurance Cover Cancer?
The short answer is yes, occasionally.

Many insurance companies will not offer coverage to cancer patients because poor health is a risk to insurers. However, some policies do not require you to disclose your health conditions. These policies are ideal for anyone undergoing cancer treatment.
Types of Insurance For Cancer Patients
If you are buying life insurance for cancer, many no exam policy options are available to you. You can choose from a traditional life insurance policy, guaranteed issue life insurance, simplified issue life insurance, and more.
Comprehensive Life Insurance
The ideal situation is that you already have a whole life insurance policy in place at the point of your cancer diagnosis. Whole or permanent life insurance offers you lifetime coverage, so even if your overall health changes, you will still be covered. But, not everyone is lucky enough to have a permanent life insurance policy before they start undergoing treatment for cancer.
Guaranteed issue life insurance is much like other whole life insurance policies, except it does not require any medical examinations or questionnaires. Since you do not have to disclose your health history, you can still enjoy the comprehensive coverage of traditional life insurance.
The only downside is that every life insurance company imposes a waiting period on guaranteed issue. If you pass away during the waiting period, your family will not receive your death benefit. It is important to make a realistic judgement as to whether this policy is right for you.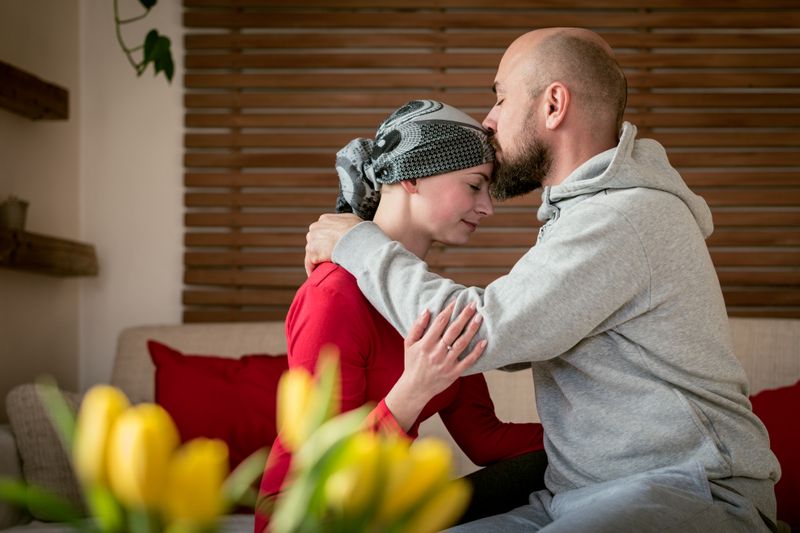 No-Medical Life Insurance
No-medical life insurance is a type of insurance that does not require applicants to explain their family's medical history or endure a medical exam to qualify for coverage. A cancer patient does not have to endure intrusive medical exams and questionnaires to reveal their health issues—the issues that would make them a risk to life insurance companies.

This type of life insurance is a great option for cancer patients who need coverage for their families. In the event of the unexpected, your family will receive the maximum death benefit to cover funeral costs, medical bills, and more. You can have peace of mind knowing that your loved ones are protected.
Simplified Issue Insurance
Simplified issue is another type of insurance for cancer patients. Simplified issue can offer coverage without the 4 to 8-week underwriting period. You do not have to worry about waiting for coverage to start; it will almost immediately after approval. Sounds great, right? Except, simplified issue does come with downsides.
While simplified issue does not require you to complete a medical exam, there is a questionnaire involved. You will have to reveal your family history, lifestyle habits, and, possibly, your current health status. If your medical records do not disqualify you, you will receive lower coverage limits. You will also have to pay a high life insurance premium to receive coverage so quickly—even whole or term life insurance policies are more affordable than simplified issue insurance.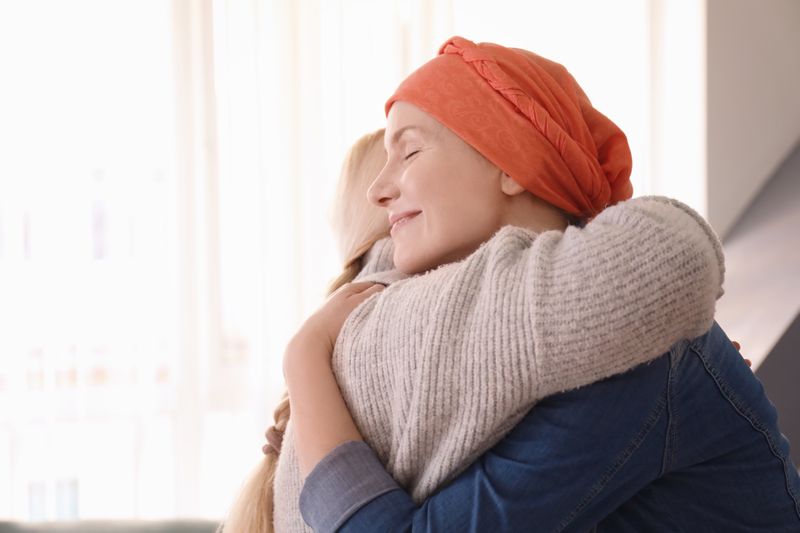 Life Insurance For Cancer Survivors
After successful treatment, you are a cancer survivor. Being cancer-free is something to be tremendously proud of, and it can make it easier to secure a policy with high coverage limits.

Even though you are cancer-free, you should take some time before you purchase coverage. The longer you are without cancer, the less risk you will be and the lower your premiums. However, the type of cancer you had may make you more of a risk for an insurance company. For example, skin cancer may be viewed less seriously as pancreatic cancer, breast cancer, lung cancer, prostate cancer, or colon cancer.

Life insurance quotes are always a good idea. You can get a good understanding of how much your insurer would like you to pay before you commit. You can also shop around for policies with life insurance brokerages.